It seems the Robertson clan can't stop writing.  They've already penned 5 books and had 3 more in the queue for 2014.  Now it has been revealed that they are writing a kid's books.   The book,  written by Si, Willie, Phil, Jase, Jep and Alan Robertson, will be a photographic picture book with the message that everything – including rubber ducks and trucks – is better with a little facial hair.  Its called "Everything's Better with a Beard".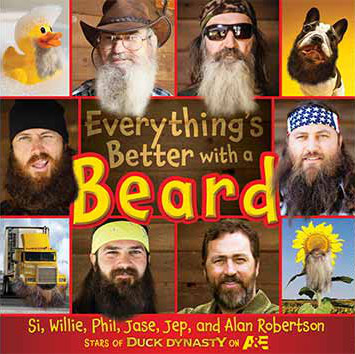 Willie Robertson said  "We're proud to now have books with our names on them to add to the collection, and we're happy to promote beards any time we get a chance."  The book is scheduled to be release by Simon and Schuster in March of 2014.
This has the potential to be bigger than Dr. Seuss!